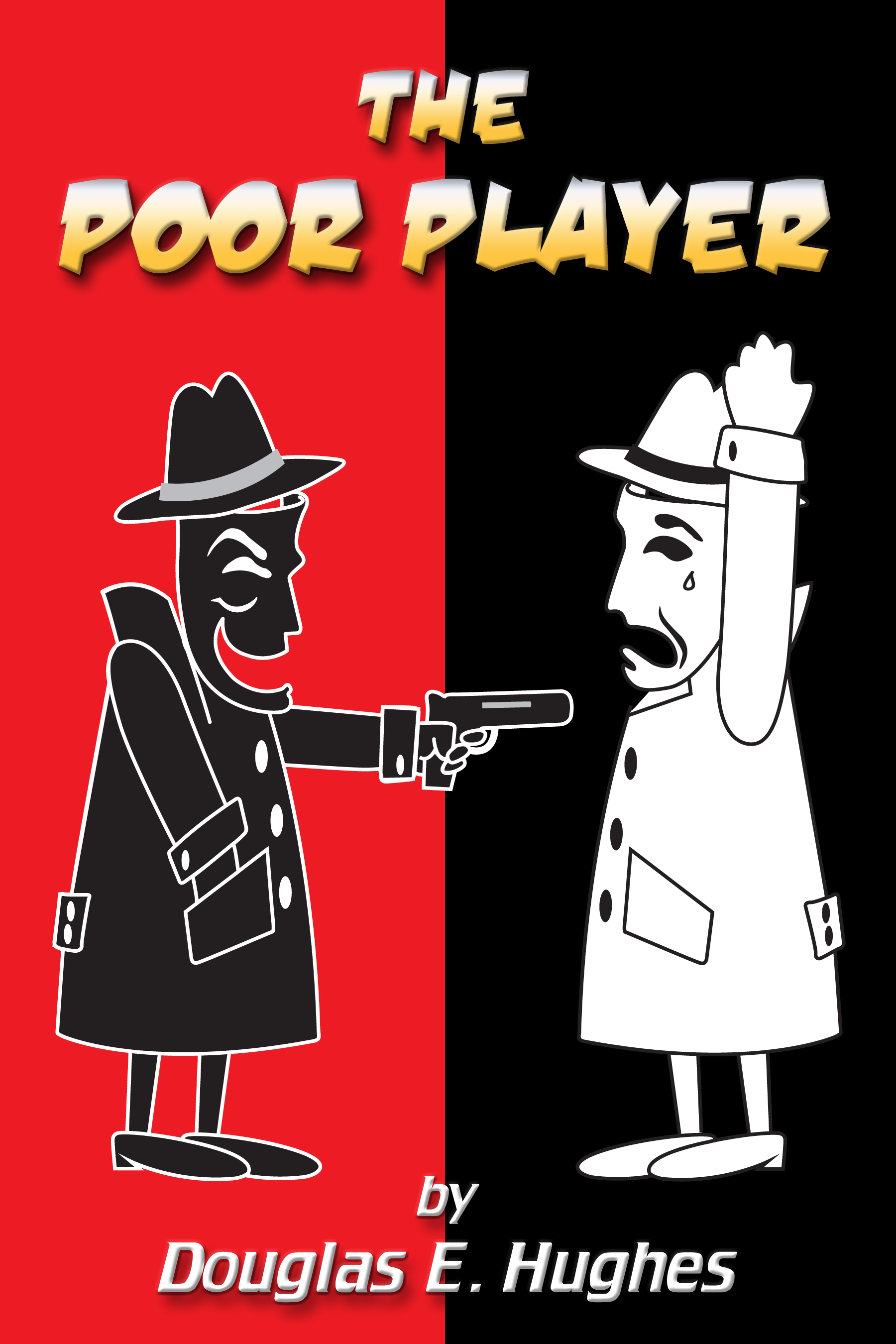 A novel by Douglas E. Hughes
What happens when the very public world of theatre encounters the very private world of intelligence gathering?
The Poor Player is a 140,000-word comedy/thriller about Harry Hargreaves, an actor/playwright who is recruited to work as an intelligence agent for the Canadian Security & Intelligence Service.
It's present day, and Harry's having a meeting with his CSIS handler, Pete Kelly. Harry's been working for CSIS for 30 years now, and has decided to publish an account of his first mission as a young intelligence agent back in 1985. Pete points out that, as a signatory to the Security of Information Act, Harry will end up doing some serious jail time if he makes public any of the work he's done for CSIS. Harry, however, has the perfect way around this—he's going to sell the book as a work of fiction. Pete has grave doubts about Harry's chances of convincing the Powers That Be at CSIS to go along with this crazy idea, but he agrees to pass on the manuscript nevertheless.
We then travel back to the 80's to witness Harry getting recruited by Pete, sent off to spy school, and finally embarking on his first mission – to gather information on the Western Separatist Party as he criss-crosses Alberta on a tour with a children's theatre company. Meanwhile, in the present day, CSIS inexplicably gives Harry the green light to publish his work of 'fiction'. The story then shifts back and forth between the two worlds as Harry alternately tries to get his novel into print while, in 1985 Alberta, he inadvertently stumbles onto a dangerous terrorist plot while touring around the province in a broken-down Dodge van named Beulah. The two worlds eventually collide when Harry's book is published and becomes an uexpected overnight success, and many ghosts from his past that have lain dormant for 30 years are suddenly awakened. History repeats itself in all sorts of ways, both good and bad; and just as he did in 1985, Harry finds himself having to save the day once again.